Hello, it is a Spring Fever Hodgepodge.
Joyce asks the questions.
1. Share a favorite song, book, or movie title containing the word green?
Anne of Green Gables
2. Ralph Waldo Emerson is quoted as saying, 'Shallow men believe in luck. Strong men believe in cause and effect.' Would you agree? Are you a believer in luck?
I think it is kind of fun to see what baseball players do for luck.
I do not really believe in luck. Although I have said "Wow, you are lucky!" to a friend who seems to win every raffle in the country.
3. Spring water, Hot Springs, handspring, spring fling, spring break, spring fever, offspring...which 'spring' word best applies to something in your day, week, or life right now?
Spring Fever
My boys are ready to get outside and play.
We have a lot of mud!
The yard is off limits for a few more weeks I hope only days.
4. What's something you do to make yourself look or feel more confident?
Wearing my favorite clothes. I feel comfortable, happy and that just helps me feel confident.
5. It's National Celery Month...are you a fan? If so, what's a snack or dish you enjoy that calls for celery?
Yes, I love celery and so does my son, Atticus.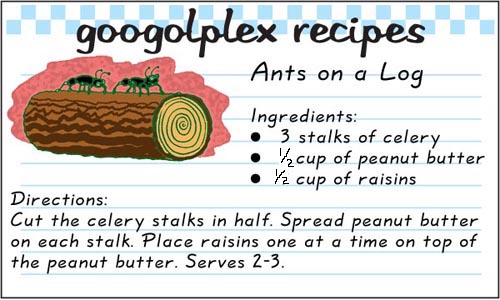 6. What's one thing you wish you'd learned sooner?
How important reading labels on food is. About four years ago I started to really understand all the junk in our food. I am still learning! Reading labels...I definitely wish I would have learned to do that sooner!
7. Would you like to own a second home? If so where would you want that home to be?
I do not really want a second home. I am very happy at Home Sweet Home.

8. Insert your own random thought here.